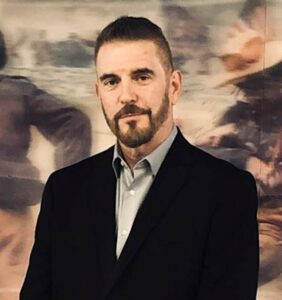 It is with great pleasure to announce that Mr. Tony B. Bennett will be the Master of Ceremonies for AVB2022. Tony B is a house music ICON. Considered by many as "THE GODFATHER" of Los Angeles Hard House. This self-taught talent has been playing dance music in clubs and on the airwaves for the past 30 years. His collaborations and accomplishments read like a who's who of dance music…
*Two #1 Billboard Dance Chart Remixes & Six Top 5's.
*Nomination for Remixer of the Year by S.I.N. magazine.
*Co-Creator of L.A.'s first HOUSE music record label, Aqua Boogie Records.
*Director of Pop Promotion at Delicious Vinyl Records.
*Billboard Dance Chart Reporter.
*Co-Host on LA's Legendary Radio Show, POWER TOOLS on POWER 106 w/ Richard Vission.
*On-Air Personality & Mixer on LA's GROOVE RADIO w/ DJ Irene & Swedish Egil.
Tony is largely remembered and respected for his production and remixes of well over 100 songs, 7 mixed compilations, and 2 full-length albums on labels such as Priority, Strictly Rhythm, Nervous, Warner, I.H.R., Sol Matic, V-Wax, Aqua Boogie, U.C. & Delicious Vinyl.
Tony B's a very respected DJ and has traveled all over the world performing in front of thousands of clubbers and ravers at venues such as Webster Hall in N.Y.C., Sound Factory in San Francisco, Glow in D.C., Traxx in Denver, Freedom in Phoenix, Cheetah's in St. Louis, Space in Miami, Giant, Naked, Ministry, Century Club, The Dome, Diva, Stock Exchange & Circus in LA as well as gigs in Spain, Portugal, Germany, Amsterdam, and Mexico. He's shared time behind the turntables with many of the superstars of dance music like Armand Van Helden, David Morales, Little Louie Vega, Erick Morillo, Angel Alanis, Eddie Amador, Bad Boy Bill, Donald Glaude, DJ Irene, Richard Vission, David Alvarado, Swedish Egil, Tony Largo, Marcus Wyatt, and the impressive list goes on and on.
But there's another side to Tony, RADIO! He's been making noise on the airwaves for the past 25 years as a Mixer, On-Air Personality & Program Director on some of the biggest and most respected radio stations in the country… KIIS FM, POWER 106, GROOVE RADIO, KCAQ, KDL 103.1, KDAY & WVBX.
Tony's passion for music and what he calls "The Perfect Set" drives him to continue to jump behind the decks regularly. TONY B is also in the studio working on projects due out in the summer of 2022. Look for TONY B in the DJ booth the next time you're on the dance floor!