Meet the Official AVB Event Correspondent Ms. Lizeth Alvarado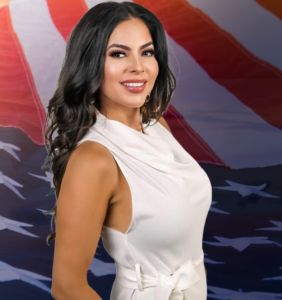 AVB2023 is Proud to welcome Ms. Lizeth Alvarado as the Official AVB Reporting Correspondent. She is a Master Permanent Makeup Artist & Board Certified Licensed Instructor Beauty Correspondent Philanthropist & Board Member of We Will Survive Cancer.
Lizeth Alvarado lives her life by '𝑳𝒐𝒗𝒆 𝒀𝒐𝒖𝒓𝒔𝒆𝒍𝒇 𝑭𝒊𝒓𝒔𝒕!' She is the owner of Epic Beauty Rx and The Greater Washington Academy of Permanent Makeup. At Epic Beauty, is where she restores beauty for breast cancer survivors and provides beauty enhancement treatments and procedures. Lizeth is a licensed and board-certified Master Permanent Makeup Tattoo Artist and Instructor. She loves teaching others the art of Master Permanent Paramedical Tattooing.
She is also the Host of the Webcast/Podcast Show 𝗧𝗵𝗲 𝗟𝗮𝘄𝘀 𝗼𝗳 𝗘𝗽𝗶𝗰 𝗕𝗲𝗮𝘂𝘁𝘆, Philanthropist, Entrepreneur and an active Board Member of We Will Survive Cancer a 501(c)3 Charitable organization. She is passionate about empowering through beauty, most importantly, inner beauty.
For as long as she can remember, Lizeth has been completely drawn to women's fashion, beauty, and helping others – in fact, she first got her start doing backstage hair and makeup as a high school student. Even though her college years provided hair and makeup for fashion shows and bridal parties.
Lizeth holds a BA in Public Relations/Communication from George Mason University, and first established her career in the Finance and Derivatives Industry moving on to Vice President of Corporate Business Development at PNC Bank. Even while her career was taking off, she remained active in the Beauty industry by continually working on her craft and training under well-renowned Master Artists adding to her certifications.
Lizeth's passion for beauty and philanthropy is what inspired the mission of Epic Beauty Rx. As an expert in Eyelash Extension, Makeup Artistry, and with over a decade of experience and a Master's in Permanent Makeup Artistry, Lizeth's modern style of enhancing beauty is transformative and alluring. Lizeth feels especially blessed to be able to utilize her artistic skills to help restore confidence in both women and men who have undergone a mastectomy and other breast surgeries. She offers 3-Dimensional Areola Nipple Tattooing for breast cancer survivors. Lizeth's experience and working with various plastic surgeons enable her to address minor and medical beauty needs alike, and she continues to be the 'go to' person to help in the final stages for many looking to feel happy and whole again.
Lizeth Alvarado is recognized as a TOP Beauty & Aesthetic practitioner 2021 throughout the Northern Virginia region and is featured as a Beauty Expert on the TOP Doctors Interviews which are seen on CNN Headline News, MSNBC, Oprah Winfrey Network, BRAVO, and other networks. She was also awarded Best in Brows by Northern Virginia Magazine020 Best Of NoVA. Lizeth was also awarded by Copa Style Magazine as Top Permanent Makeup Artist & Paramedical Tattooing. Lizeth has also been featured on Fox 5 Morning News, and Fox 5 Good Day DC for her aesthetic beauty procedures.
Epic Beauty Rx
'Where Beauty Meets Heart, There is Love''
Lizeth Alvarado
Principal Artist/Owner