AVB2023 is PROUD to Introduce Mr. Donnell Johns, Command Sergeant Major, U.S. ARMY, Retired as our PASSION and PURPOSE Speaker. Mr. Donnell E. Johns Sr., Founder of Veterans Growing America, is a passionate advocate for veteran-owned businesses. With his unwavering commitment to supporting military-connected small businesses, he serves as a community builder and connector, bridging the gap between veterans and valuable business, education, and employment resources. Leveraging his extensive 26 years of military service and leadership experience, he ignites the passion, purpose, and prosperity of these businesses, resulting in the success of numerous organizations.
As the Founder of Veterans Growing America, he successfully supported over 1126 military-connected business owners, generating over $700,000 in sales, and hosted over 75 events in our business incubator.
Donnell served as the Command Sergeant Major of Recruiting for 2 States, leading them to the top 5 of 54 States and Territories. He also served as the 1st Army National Guard G1 Sergeant Major and was recognized for improving the readiness of the Army National Guard by 30% in less than 6 months.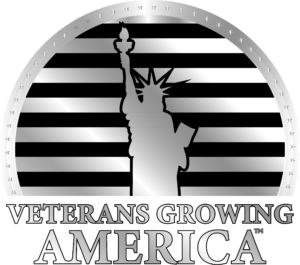 Veterans Growing America provides a forum for veterans and military spouses to showcase and grow their businesses. Partnering with local, state, and federal veteran organizations to increase their brand awareness. We conduct local events, and marketing programs to increase engagement with the veteran business community. A national movement that helps veteran businesses get the resources and support needed to succeed.
Be sure to check his website and all of the amazing things that he and his organization are doing while Making a Difference with IMPACT! https://veteransgrowingamerica.com/