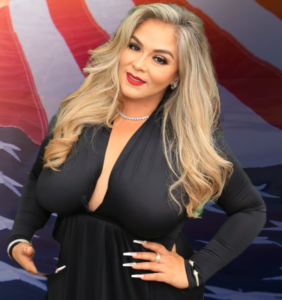 AVB2023 is PROUD to Announce Ms. Josie Valdez as Special Events Planner for this incredible evening. The sensational Ms. Josie Valdez is well known in the DMV as a POWERHOUSE Woman, Entrepreneur, Philanthropist, Event Planner, and Leader in the Beauty industry. She is the proud owner of a Real Estate property management company which she successfully manages for 28 years. She is a native of the beautiful country of Bolivia but has built her iconic presence right here in the DMV area where she has lived for most of her life!
In the year 2000, Josie developed the brand of her beauty company "Josie's Faces" which revolutionized the industry by focusing on highlighting the beauty from within and promoting confidence and self-love in each of the people or groups she works with. She has worked with Univision, Telemundo Miami, Telemundo New York, Telemundo DC, Fox 5, Channel 7, and others. Josie quickly earned her placement and has become well known in the community as one of our top influential and powerful Makeup Artists, leading her to receive multiple recognitions for her contributions in numerous magazines including Bazar Magazine and international organizations in the world of beauty. She has also been recognized with multiple awards for her service to the community.
Josie has had the opportunity to work in highly recognized and important events such as New York Fashion Week and work with famous brands such as Lamborghini, David Yurman, and an array of celebrity clients. She has also been on the Nasdaq billboard for her work.
Josie's heart of gold is always focused on helping and meeting the needs of others. She works and supports different non-profit organizations in the community and is part of the Board of Directors of the organization "We Will Survive Cancer." Josie dedicates her heart and soul to each of her projects and her brand always leaves an unforgettable footprint for others to emulate!