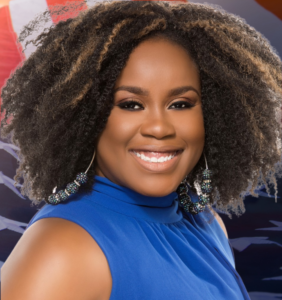 Stephanie C. White is a Motivational Speaker and the Author of "A Thousand Miles In My Shoes" a Memoir about her life.  Not only is Stephanie C. White an Author she also holds the position of Managing Director & Lead Coordinator for Stephanie White Events, LLC, an Event Planning firm, located in the Washington, DC Metropolitan area. Stephanie White began her business of serving the public as an event coordinator in August 2006. Stephanie White has a BS in Business Administration from the University of Maryland Eastern Shore and a MS in Management with Marketing from the University of Maryland University College. In 2017 Stephanie, completed a certificate in event planning from (IAP) International Association of Professions Career College and then became a member of the International Association of Professional Event Planners. Since the start of her company Stephanie White has coordinated several events for her clients and she is credited and known for her 2 signature events, the "Spring Wedding Extravaganza" Bridal Expo & Fashion Show and "A Night To Remember" Fundraiser Gala to benefit Kennedy Krieger Institute. Stephanie White and her business Stephanie White Events, LLC has been featured in Premier Bride Magazine Maryland, Washington, DC, Northern Virginia & Delaware for the last 6 consecutive years beginning in January 2013- 2019.
In addition to planning events, Stephanie White speaks and meets with the Mothers Against Drunk Driving (MADD) organization once a month where she speaks about the Impact that Drunk Driving has had on her life; encouraging and motivating others to think twice before they drink and drive.  Stephanie, also organizes drives for local charities and participates in other charitable events.
Stephanie C. White has appeared on WUSA9's  Great Day Washington Morning Show, WJLA News Channel 8's Good Morning Washington Morning show and the "Let's Talk Live" morning show in Washington, DC.  She has been featured on several local radio shows and radio stations.  In 2019 Stephanie White started an Event Blog called "The Savvy Event Guru"; where she travels to different cities, attending events and writing the reviews on events she attends.  The Savvy Event Guru had a Segment on The Renee Allen & Friends Show in Washington, DC  for 1 year in 2018-2019.  Her blog can be found at www.thesavvyeventguru.com and on YouTube. Stephanie White Events can be found on WeddingWire.com, Wedding.com, Thumtack.com, Facebook, Instagram and Twitter.  For more information on Stephanie White Events see website www.stephaniewhiteevents.com .  Stephanie's 2018 Memoir is currently being sold on Amazon.com, Barnes and Nobles bookstore website and can be found on www.stephaniecwhite.com.